Today Anthony and I packed our rental car with our luggage, said goodbye to our temporary Airbnb home and got to San Francisco International Airport. There were some other travellers around but it was eerily empty. No long lines of people checking in, no bored kids running around and weary parents watching from the few available seats around the terminal, no passengers huddled in corners charging their phones or laptops, or trying to get some sleep on a long layover between flights. The food court was closed, as were many of the gift shops and retail outlets. Only a handful of F&B outlets were open, and most of the customers appeared to be airport staff.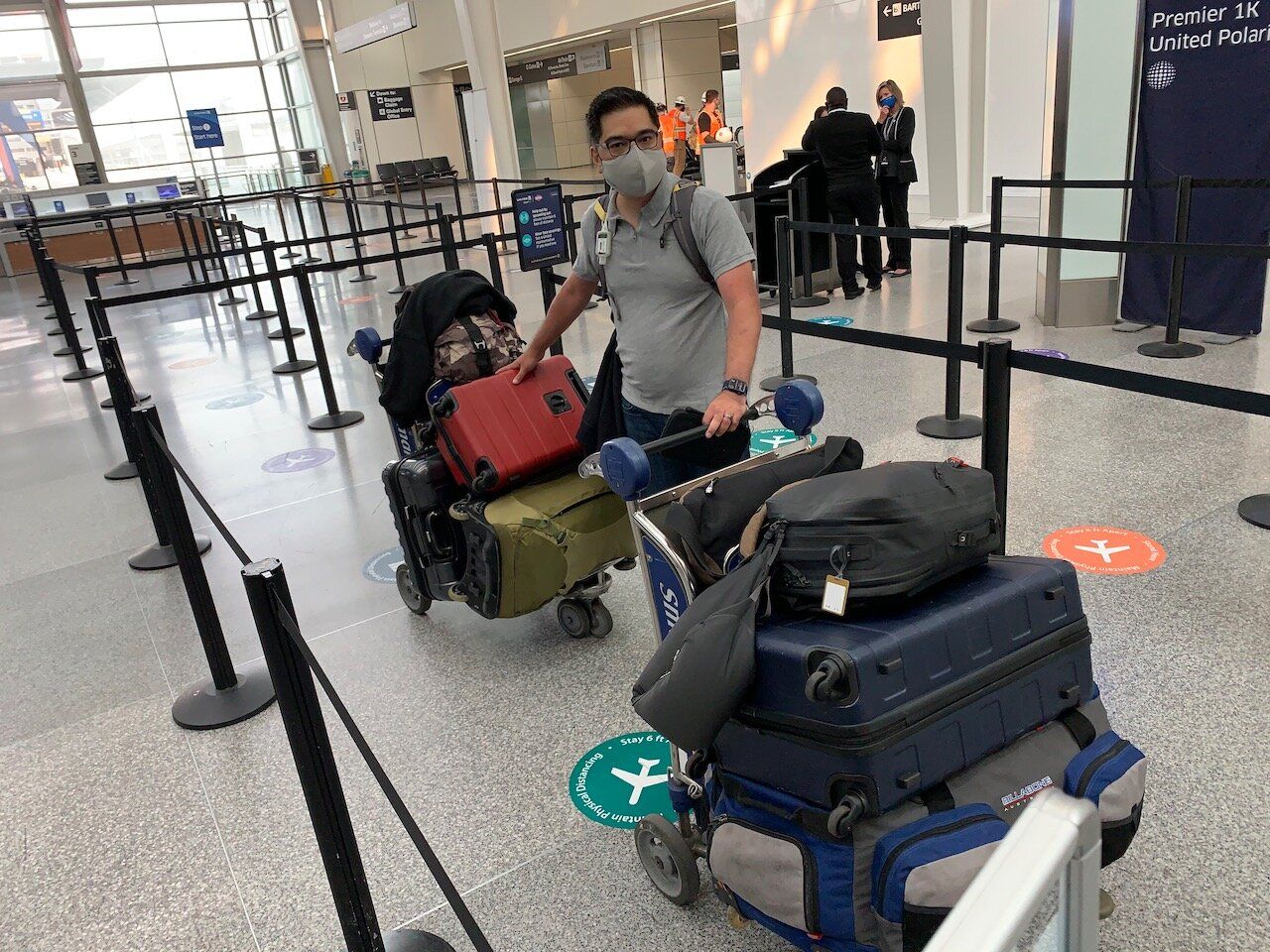 The check-in process at United was straightforward, though not entirely contact-less as promised. For international flights they still needed to check our passports, and issued paper boarding passes. One of our bags was well over the individual bag weight limit and we had to do some ad hoc repacking to redistribute the weight across our other bags. Thankfully there was nobody else behind us to give us the evil eye.
TSA security is still a shit show, despite only being 1/10th of the usual number of travellers going through. Although there was practically no line for the ID check, the baggage scanning step is still as awful as ever, and not at all conducive to social distancing or minimising contact with potentially contaminated surfaces. Not only did all the usual electronics all had to come out and come into contact with the plastic bins that look like they've never been cleaned at all, the full body scanner was a bottleneck where two lines of people who've send their carry on bags through the X-ray machine merge into one, with insufficient room for maintaining 2m/6ft of distance before going through. This of course means there's a backlog of items on the other side of the X-ray piling up waiting for their owners to collect, and people trying to gather their stuff, "recombobulate" themselves and their belongings.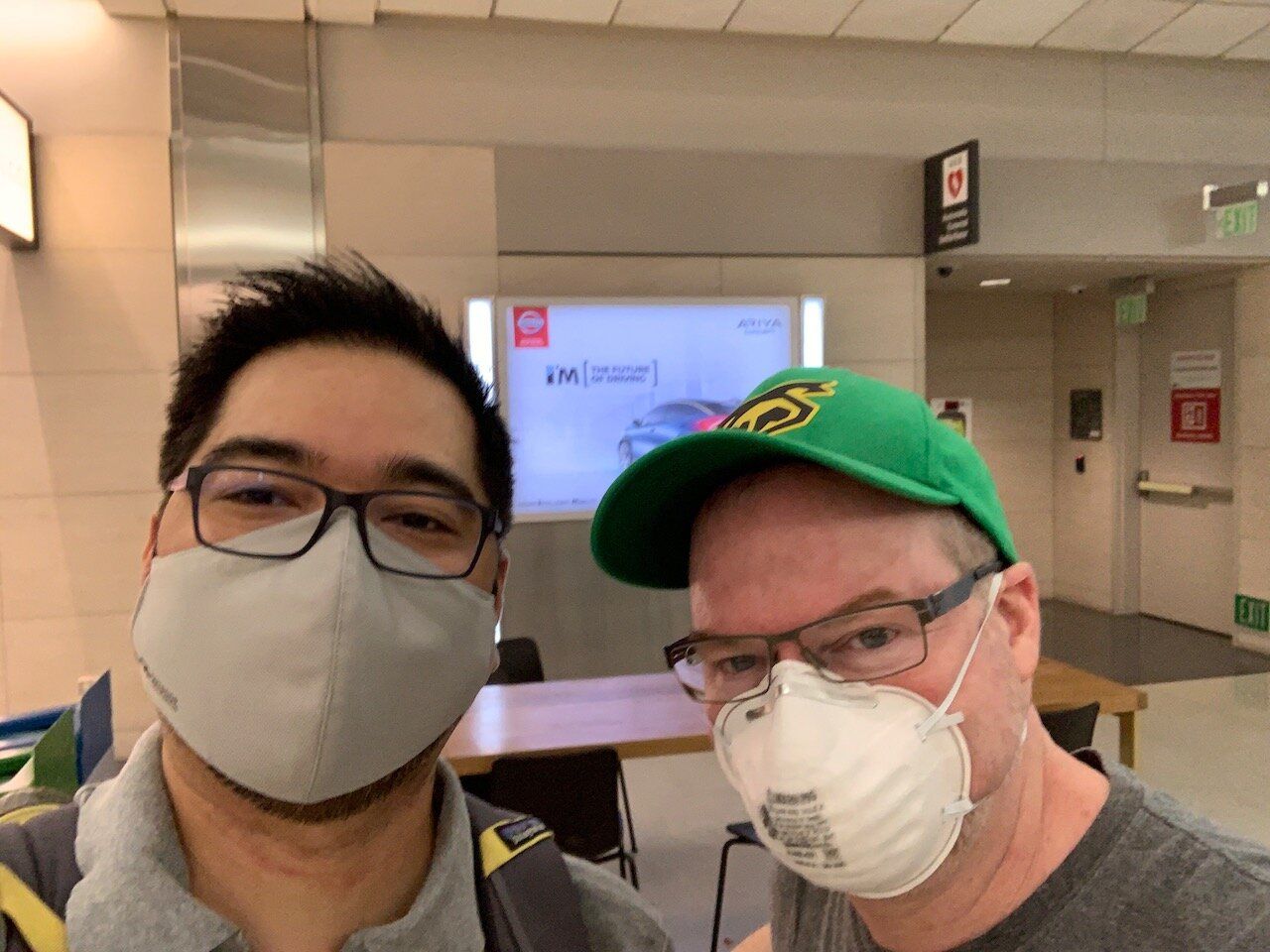 The rest of the stroll through the terminal was much better, pleasant even, without the usual din and volume of travellers trying to avoid each other. By the time we got to the gate, it was already final boarding call, which was surprising since we thought we had plenty of time to spare. I guess given how few people were on our flight, it took practically no time at all for the pre-boarding and business class passengers to get on. I missed observing how they've changed the boarding process/order, if at all.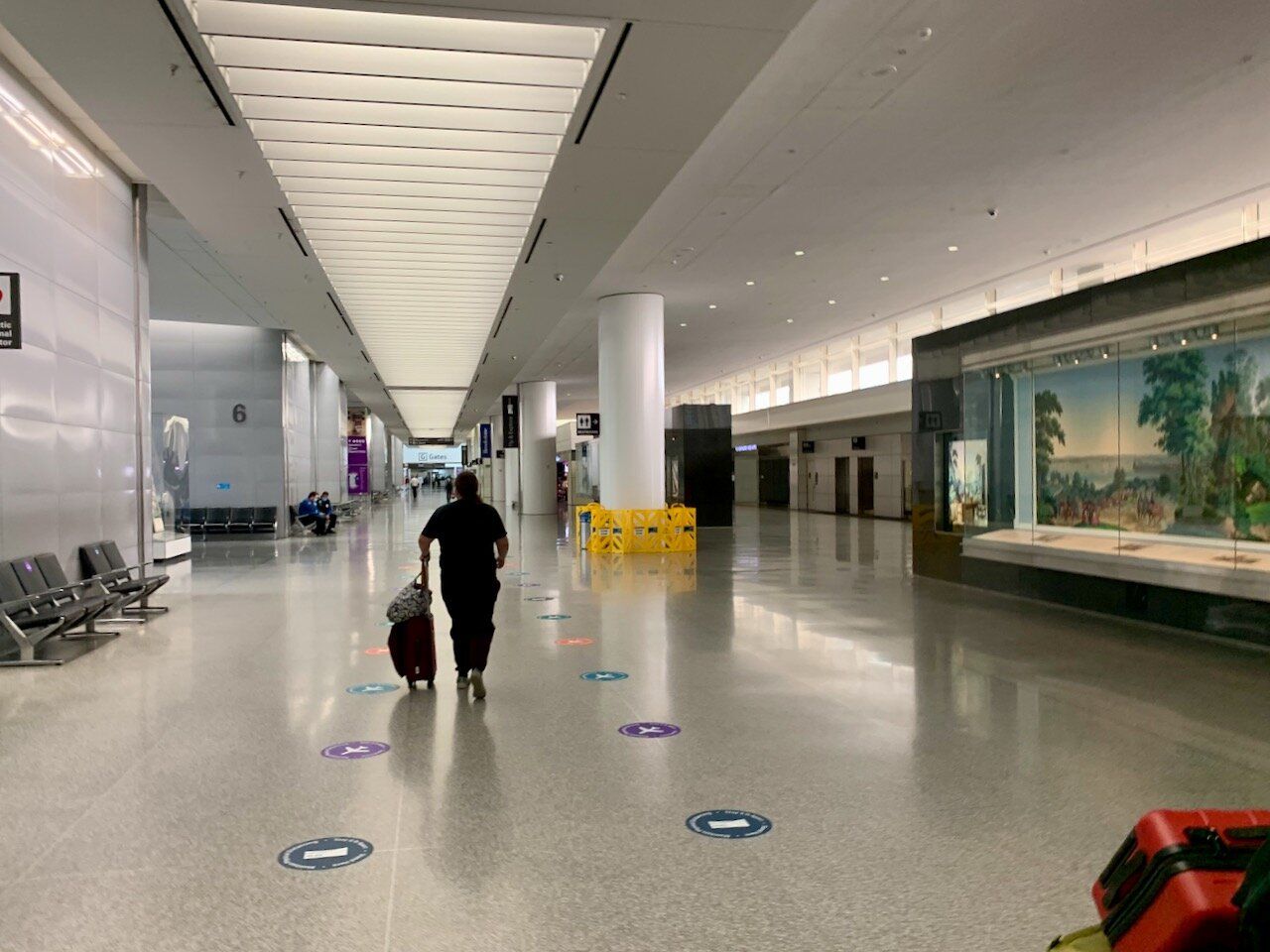 We found our seats, pulled out our disinfectant wipes and started wiping everything in our immediate area down. Even though the airlines are now doing more thorough cleaning of the plane interiors between flights, I have my doubts that the sprays used will get into all the bits we'll be using and touching. Given how empty the flight is, no more than 50 people by my estimate from looking at the seat map (can't exactly tell if some seats have people in them or just blocked off), a few other passengers moved around the cabin to spread out a bit. Everybody was at least a row apart from each other, most 2 or more, and practically nobody sitting in the middle block of seats D,E,F in this 787-900.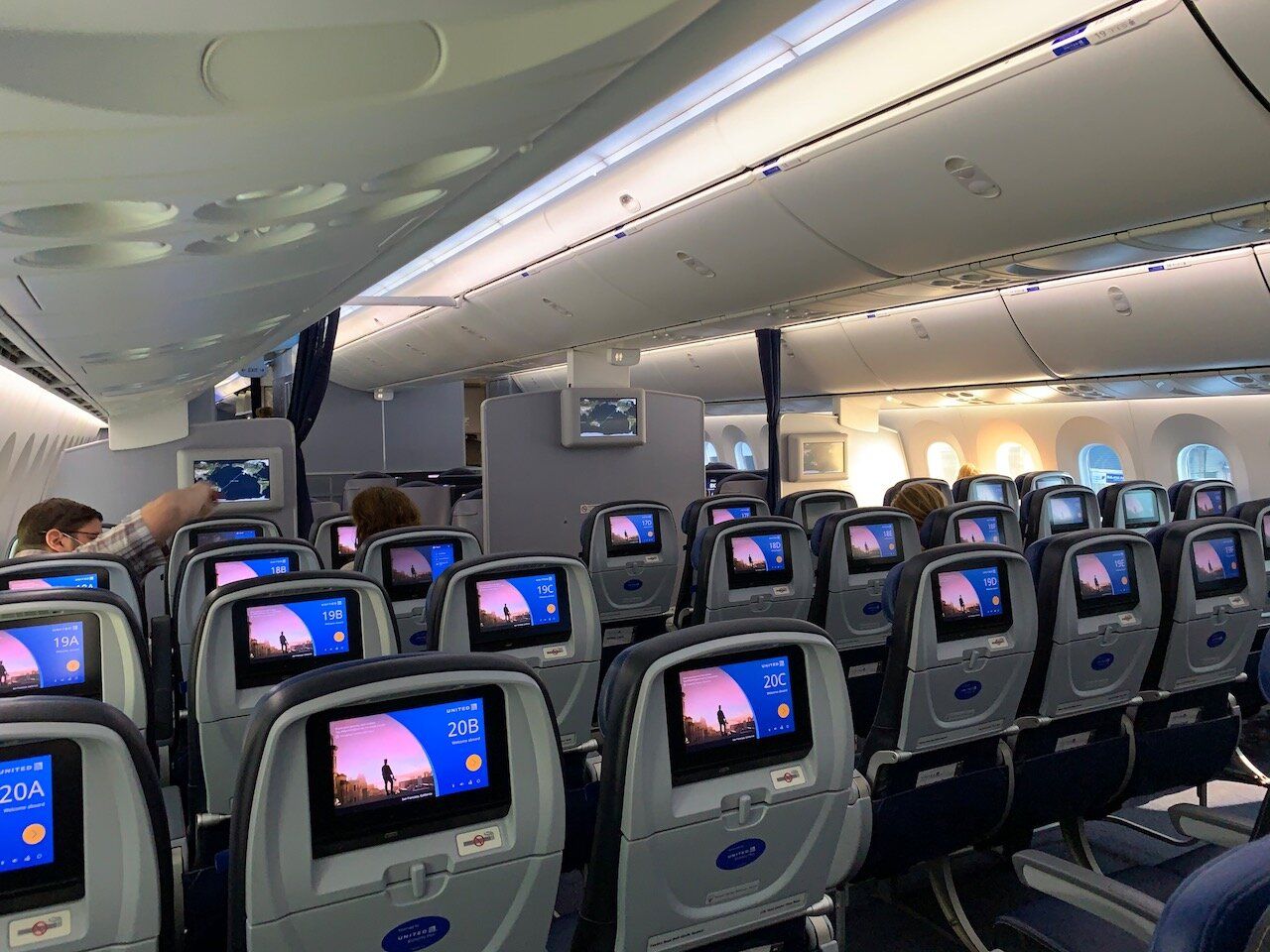 In addition to the usual safety video, there were announcements from the FAs about wearing, and keeping face masks on throughout the flight, unless eating or drinking. They repeated this before and after the meal service. And yes, there was a lunch meal service shortly after take off. Food on United is still awful though.
The rest of the flight was pretty uneventful, just a bit of turbulence over the Pacific.
Arrived in Sydney 45 minutes early, and were told to stay in our seats until health officials came on board to give us further instructions. That turned out to be some pamphlets distributed to us with what to expect at the airport and quarantine. Sydney airport has been reconfigured and we were all ushered to a makeshift health screening section, where all travellers had their temperature taken, and the expected questions about having COVID-19 symptoms and if we'd had any contact with anyone who have been tested positive.
After being given the all clear, it's just on to immigration and baggage collection and customs. The usual exit to the Arrivals area was closed, instead we were directed to a different passageway where they checked our names off a list and directed us to one of several busses. As far as I could tell, the one we were on was for singles and couples. A short drive into Sydney later and we were dropped off at the Amora hotel, one of the designated quarantine hotels, apparently one of the nicer ones.
On the ride in, through the window of the bus, you could see people out and about on a Friday night, without masks on. Pubs and restaurants were open, with people dining and drinking, indoors and outdoors. It's startling to see how normal everything is, other than the fact that all of us who just of off the flight are still masked and kept isolated from the general populace.
We were dropped off at the Amora Hotel at Jamison St, one of the dedicated quarantine hotels in Sydney, and checked-in by the NSW police who are assigned to running the quarantine programme. Once they got our details, we were taken up to our assigned room - no room key given since we're not allowed to leave anyway. It was a decent-sized corner room with a desk. Smaller than our apartment in SF for sure, but not so cramped that we'd get cabin fever (I hope).
Thus begins our 14 days of quarantine.