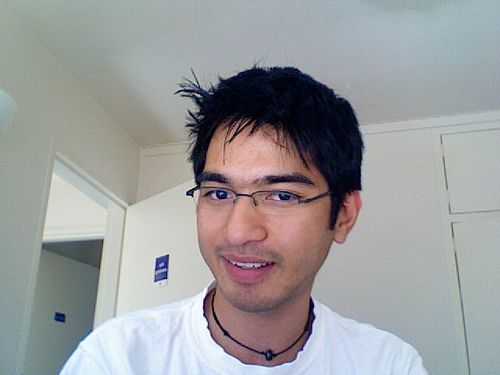 Yesterday was my birthday. Another year older, and my final year of my 20s. Hmm, that sounds a bit scary. I overslept and only woke up at 10am which is quite unusual for me. I left making any plans for a party too late and so I sent out a mass email invitation to everyone I know in Melbourne for drinks at the Belgian Beer Garden on Saturday 29th Jan. It would be the Australia Day long weekend and I've already gotten some responses that people will be away or have other things on. Oh well. The perils of leaving it so late. I hope the weather will be good then. The rest of the day was pretty uneventful. Got a few birthday emails and SMSes.
Simon took me out for dinner last night at Sails on the Bay which was a very nice restaurant by the beach in Elwood. It had spectacular bay windows that you can watch the sunset while dining. Food was nice, though the portions were a bit small. Typical fine dining style. The desert I had, the Blackcurrant Delice was just absolutely yummy though.
After dinner we walked along the beach and there were unusually many people out and about, and many of them with cameras and tripods. It then occurred to me that they were probably trying to catch a glimpse of the Comet McNaught that's been sighted around here. Shame it was a bit cloudy last night. We hung around for a bit but didn't see anything and just went back home. On a totally unrelated note, Wordpress 2.1 came out yesterday, and today 24 Jan is the 23rd birthday of the Apple Macintosh.
Portrait of a 29-year-old